After the global NFT industry has experienced the outbreak period and downturn period in 2022,How to better operate NFT and reflect the value of NFT has become a survival dilemma that NFT distribution platforms have to face.
Entering 2023, combining the advantages of GameFi, DeFi and other gameplay, giving NFT fun and new gameplay,Let NFT plug in the wings of the game, it is expected to become an important application scenario of NFT, and help the new pattern of the global NFT industry.
The "OneMeta" platform developed by Eternal Digital Technology PTE.LTD based on its own technology and resource advantages will be launched soon, providing NFT issuers with a comprehensive "NFT+GameFi" gameplay ecosystem and creating a global NFT game service platform!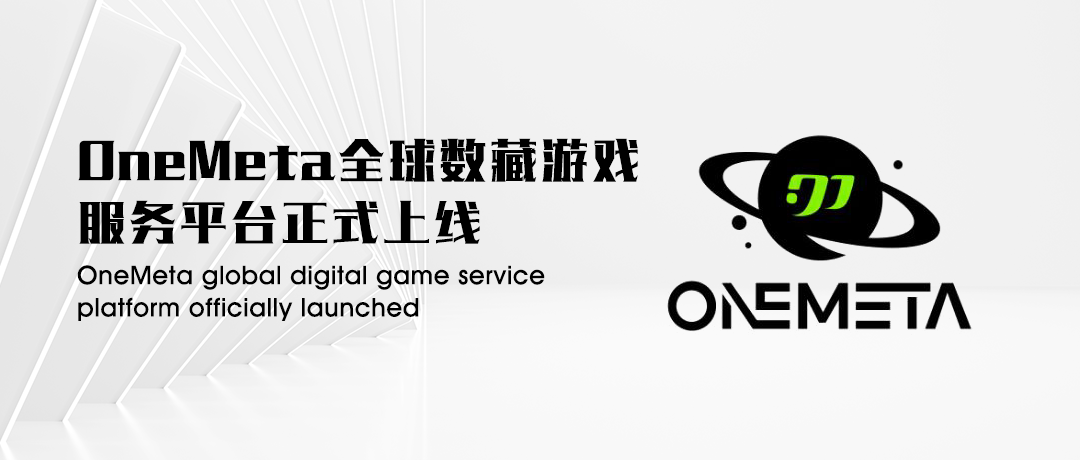 OneMeta
OneMeta is a global NFT game service platform invested and built by Eternal Digital Technology PTE.LTD. Combining the advantages of "NFT+GameFi" in different fields, it builds a new scene of "NFT transaction + GameFi gameplay", making NFT more interesting and making NFT more valuable. OneMeta welcomes NFT platforms from all countries and regions to settle in and cooperate.
Eternal Digital Technology PTE.LTD
Eternal Digital Technology PTE.LTD is a Metaverse professional institution co-founded by Taiwan Blockchain Alliance, ACE and other well-known digital currency trading platforms and venture capital companies, with top resources in the global blockchain industry.
Eternal Digital Technology PTE.LTD aggregates multiple advantages such as technological innovation, ecological incubation, industrial landing, market flow of people, capital flow, head information, etc., based on "traffic value" to create a full ecological chain of MetaWorld Metaverse and promote the development of encrypted digital technology Resource recovery, allocation and redistribution, capital utilization and industrialization development, to achieve a win-win situation for institutions and investors.
OneMeta Highlights
1.The platform does not touch funds, and users are safe and secure
OneMeta only provides platform services, earns service fees, and does not touch the funds of any users and partners to ensure that the assets of institutions and users are safe and secure to use. Safety and security are the primary guarantees for the continuous development of the platform.
2.Stable NFT undertakes the payment function and solves cross-regional payment problems
As a global NFT game service platform, how to solve the cross-regional payment problems of users in different countries is an important prerequisite for ensuring the stable development of the platform.
At present, the most convenient way to solve this problem is Digital Currency, but Digital Currency transactions in some countries are not allowed, and the global payment PayPal has problems such as the delay in withdrawing cash to the account.
OneMeta breaks the conventional thinking, uses stable NFT to undertake the payment function, and solves the problem of cross-regional payment.Stable NFT is issued by NFT platforms in various countries and regions, which can not only solve the problems of legal currency purchase payment and withdrawal in various countries, but also ensure the security of users' funds.
3.Support a variety of gameplay, fun to enhance value
OneMeta supports a variety of game modes that are settled in cooperative institutions, and the games are designed by the cooperative institutions themselves.Currently, OneMeta only supports some relatively simple gameplay due to functional limitations;In the future, OneMeta will continue to optimize its functions, and all major game organizations are welcome to settle in and cooperate!
Disclaimer: This article is reproduced from other media. The purpose of reprinting is to convey more information. It does not mean that this website agrees with its views and is responsible for its authenticity, and does not bear any legal responsibility. All resources on this site are collected on the Internet. The purpose of sharing is for everyone's learning and reference only. If there is copyright or intellectual property infringement, please leave us a message.