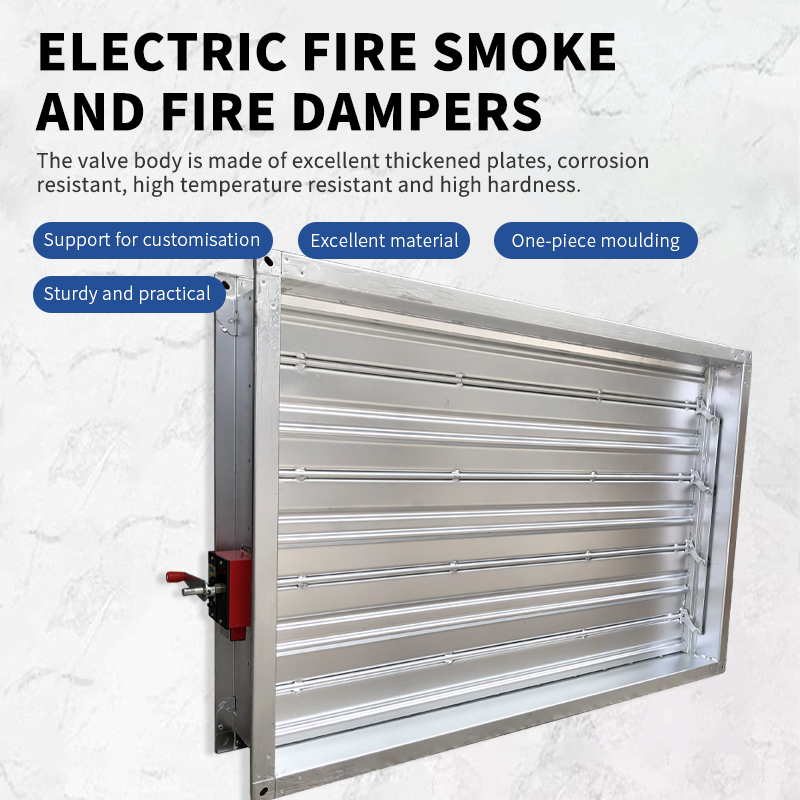 Smoke exhaust fire damper is a fire protection component, which is generally installed on the pipe of the mechanical smoke exhaust system. It is usually open. In case of a fire, it can open the smoke exhaust and close when the smoke temperature in the smoke exhaust pipe reaches 280 degrees. It can meet the requirements of smoke leakage and fire resistance integrity within a certain period of time, playing a role of smoke isolation and fire resistance. Main materials: carbon steel, galvanized sheet, stainless steel.
Use scenarios; Air supply, exhaust and smoke exhaust pipes used in hotels, shopping malls, textiles, machinery manufacturing, petrochemical, office buildings, subway, civil air defense, basement and other projects.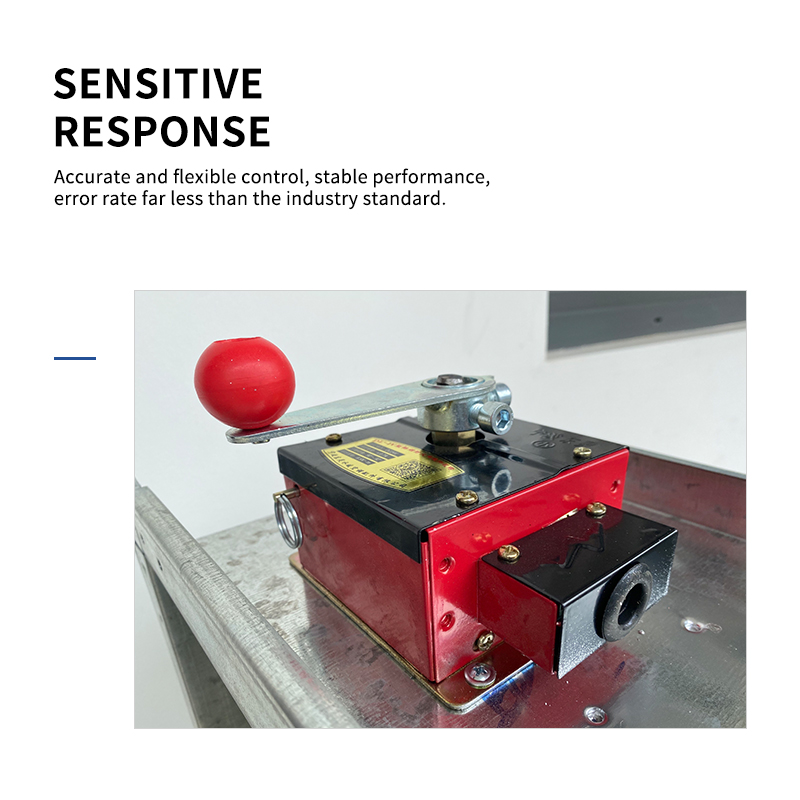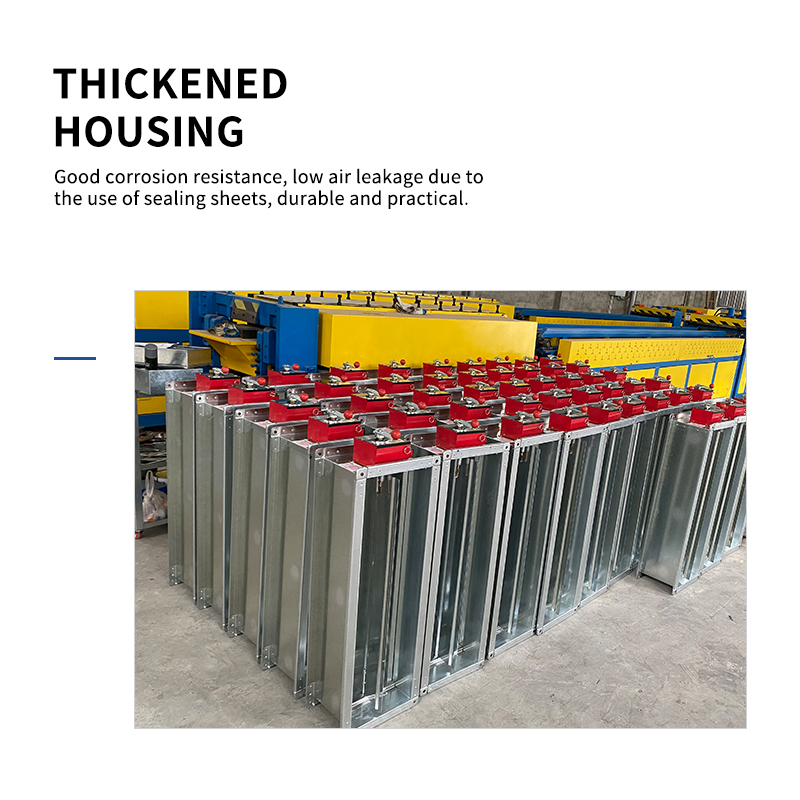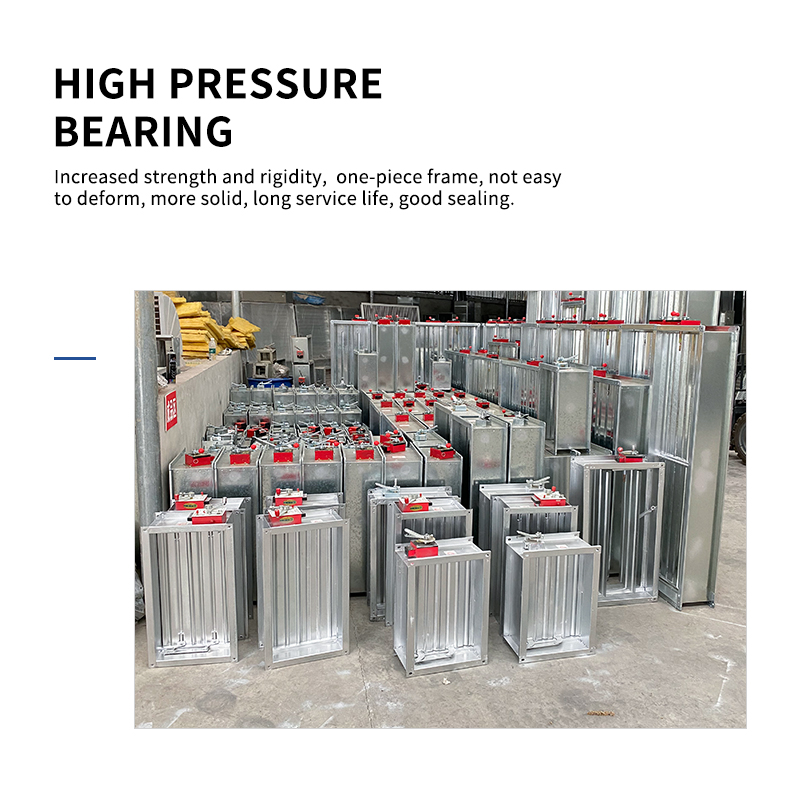 Product Function:
In case of fire play a fire smoke exhaust role, isolate the source of fire, so as to protect other equipment, or to protect the safety of life, can be linked to other fire dampers.
Product features.
1、3C fire certification (3c fire damper is certified by the state, certified temperature 70 ℃, 280 ℃, where the purchase of 3C fire damper customers, can provide inspection reports, certificates of compliance.)
2、high quality and good products. The valve body is made of excellent thickened galvanized plate material, corrosion resistance, high temperature resistance, high hardness, long life.
3、exquisite craftsmanship. Excellent sealing and aesthetics, using advanced riveting technology, good airtight performance, no welding traces.
4、Accurate response. Excellent quality of the actuator, sensitive induction, accurate signal response.
5、Wide application. Suitable for common plate flange air duct, angle iron air duct system fast installation.
6、Support customization. Different specifications can be customized according to customer needs, to meet the multi-faceted needs of customers.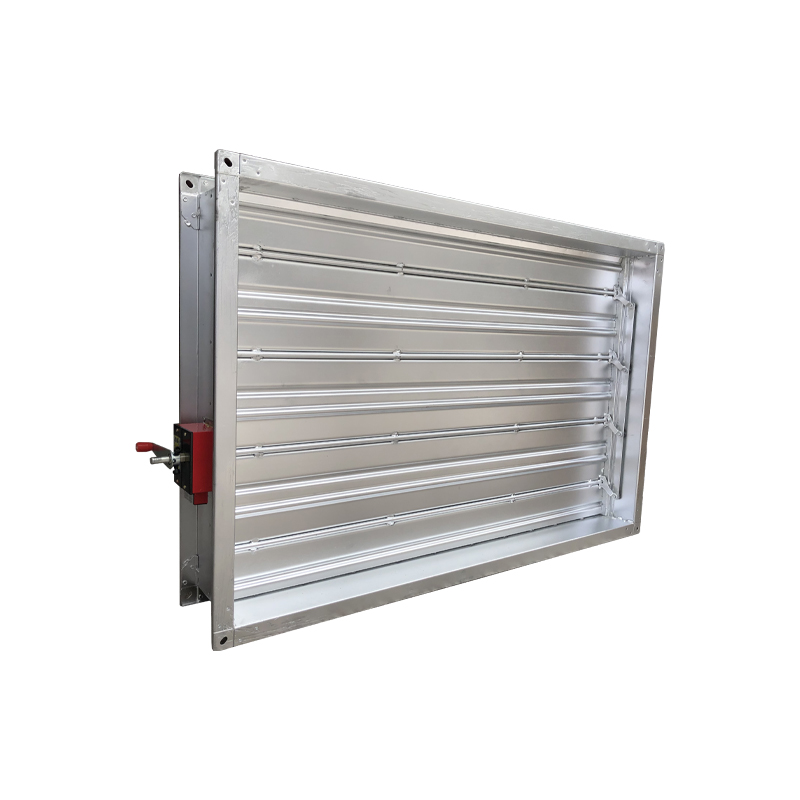 Sichuan Ao Ruijie HVAC Equipment Co., Ltd.the company has advanced machinery and equipment and excellent product technology. Is a design, production, sales, installation and after-sales service in one of the professional production and sales of ventilation equipment of professional high-tech manufacturing enterprises. The company has advanced management concept and serves the society with the spirit of honesty and self-development. Since its establishment, with the pioneering spirit of "industry excellence and diligence, locking and forging ahead", the company has been constantly innovating in science and technology, and has won the affirmation of our customers. The company adheres to the business philosophy of "quality for survival, innovation for development", gradually establishes and builds up the internal management system, implements the modern management mode of production and marketing in parallel, and provides users with high-quality products and good service. In terms of production and service, we take "timely delivery and considerate service" as the principle, and form a strict management mechanism from order, planning, production and delivery to after-sales service, so as to provide customers with high-quality products and considerate service in time. With excellent products and first-class service, we provide customers with quality products. "Integrity, efficiency, excellence and innovation" is the spirit of our company. With the tenet of "quality first, customer supreme, service to the society", we will serve our new and old customers with first-class level and sincerity. The company will sincerely cooperate with friends from all walks of life, grasp tomorrow, go hand in hand, and create a better future.
Chen Yong
1697286392@qq.com
Disclaimer: This article is reproduced from other media. The purpose of reprinting is to convey more information. It does not mean that this website agrees with its views and is responsible for its authenticity, and does not bear any legal responsibility. All resources on this site are collected on the Internet. The purpose of sharing is for everyone's learning and reference only. If there is copyright or intellectual property infringement, please leave us a message.