全球華人華僑同胞:
8月2日,美國國會眾議院議長佩洛西罔顧中國政府的多次嚴正警告,一意孤行串訪臺灣,與台獨分子串通一氣,肆意踐踏中美三個聯合公報,為兩岸和平帶來嚴重威脅。
值此中華民族面臨海峽兩岸和平遭到嚴重危害之際,中華共濟會特此發出全球號令:
全球華人華僑同胞必須緊密團結起來,共同抵抗美國別有用心的政客的分裂陰謀,堅決抵制台獨勢力的囂張氣焰。 堅決維護兩岸和平,堅決保護中國的領土完整,堅決捍衛包括臺灣人民在內的全體中華民族的根本利益。
同胞們,無論我們身在何處,我們都是龍的傳人,我們都是炎黃子孫,我們都是中華民族的血脈傳承。 我們全中國14億人和海外華人緊密凝聚在一起,將是全球最强大的民族力量。 這種力量將是無比强大,可以戰勝世界上任何一股分裂勢力。
中華民族自古以來是一個熱愛和平的善良民族,同時,更是一個百折不撓、勇於戰勝一切侵略者的偉大民族。 歷史已經證明了中華民族的偉大和強悍。
同胞們,當今世界面臨百年未有之大變局,我們全球華人華僑同胞更加需要團結一致,共同面對面臨的各種挑戰。 讓我們緊緊依靠偉大的祖國,攜手並肩,嚴陣以待,時刻準備與侵略者、分裂者血戰到底! 絕不允許被欺淩的歷史重演。
全球華人華僑同胞們,讓我們時刻準備著,為中華民族的榮譽而戰!
特此號令!
中華共濟會
2022年8月5日於香港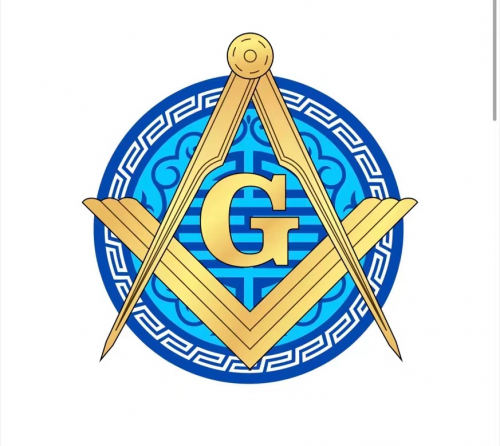 The Chinese Masonic Association issued a global order
Overseas Chinese compatriots in the world:
On 2 August, the speaker of the US House of Representatives, Pelosi, disregarded the Chinese government's repeated solemn warnings, stubbornly visited Taiwan, colluded with Taiwan independence elements, and wantonly trampled on the three Sino US joint communiques, posing a serious threat to cross-strait peace.
At a time when the Chinese nation is facing serious threats to peace across the Taiwan Strait, the Chinese Freemasonry society hereby issues a global order:
Chinese and overseas Chinese compatriots in the world must closely unite to resist the separatist conspiracy of politicians with ulterior motives in the United States and resolutely resist the arrogance of the Taiwan independence forces. We will resolutely safeguard cross-strait peace, resolutely protect China's territorial integrity, and resolutely safeguard the fundamental interests of the entire Chinese nation, including the Taiwan people.
Compatriots, no matter where we are, we are all descendants of the dragon, we are all descendants of the Chinese people, and we are the blood of the Chinese nation. We, the 1.4 billion people in China and overseas Chinese, will be the most powerful national force in the world. This force will be incomparably powerful and can defeat any separatist force in the world.
The Chinese nation has been a peace loving and kind nation since ancient times. At the same time, it is also a great nation that is indomitable and brave to defeat all aggressors. History has proved the greatness and toughness of the Chinese nation.
Compatriots, the world today is facing great changes that have not been seen in a century. It is all the more necessary for us Chinese and overseas Chinese compatriots in the world to unite and face the challenges we face together. Let us closely rely on the great motherland, hand in hand, stand by side, and be ready to fight the invaders and separatists to the end! We must never allow the history of being bullied to repeat itself.
Chinese and overseas Chinese compatriots all over the world, let us always be ready to fight for the honor of the Chinese nation!
Hereby order!
Chinese Freemasonry
In Hong Kong on August 5, 2022
Disclaimer: This article is reproduced from other media. The purpose of reprinting is to convey more information. It does not mean that this website agrees with its views and is responsible for its authenticity, and does not bear any legal responsibility. All resources on this site are collected on the Internet. The purpose of sharing is for everyone's learning and reference only. If there is copyright or intellectual property infringement, please leave us a message.